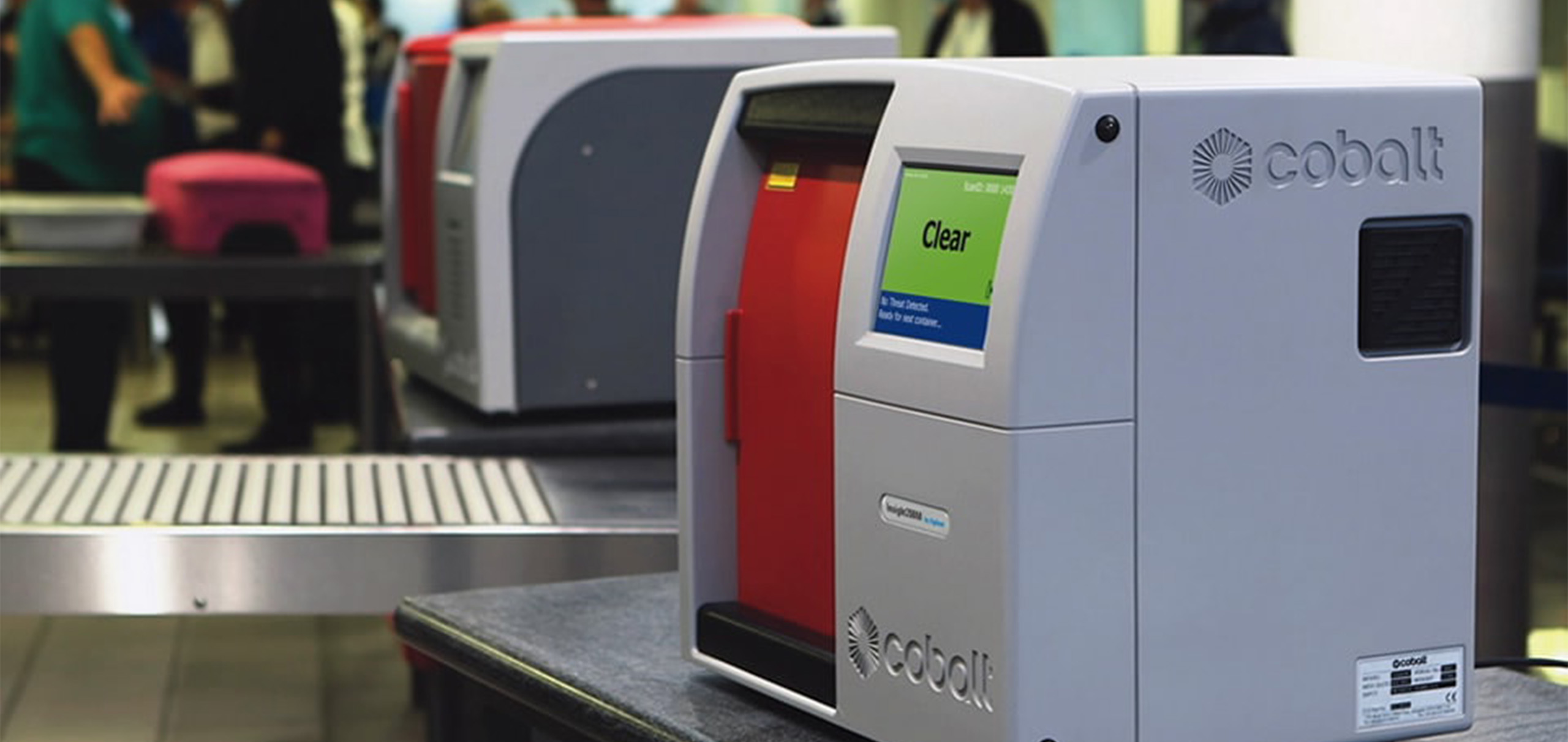 Insight 200M
The Bottle Screener for Liquid, Aerosols & Gels
The product
The latest airport security liquid explosive detection system (LEDS) from Agilent
the starting point
The lowest resource impact and highest screening throughput
The Insight200M easily screens partially filled containers, as well as STEBS and unusual bottle shapes and sizes. The system has no problem screening containers of 10mL or greater as well as large containers up to 3L. The Insight200M can also screen for flammable liquids. The Insight range has a very high operational reliability, consistently demonstrating >99.7% operational availability in the field. As an optional add-on, Insight systems can be continuously monitored and managed by a centralized software system, the Overview Management Server, enabling scheduled reporting for regulatory compliance monitoring.
security solution
Cobalt Bottle Screener
Lowest False Alarm Rate

When tested the Insight 200M has a FAR up to 10 times lower than operationally demonstrated by the most widely used products from other manufacturers.

Best Detection Rate

The machine is ECAC Standard 3 approved.

Fast

The Insight 200M performs the scan within 5 seconds.
Rich Information

Specific threat material identified and named.

Standalone

Ideal as standalone system for all containers or for alarm resolution with EDS for cabin baggage (C2 or C3).

DfT Approved

Approved (DfT) for containers <100ml.
unique features
Cobalt

for fast through-barrier screening
Lowest False Alarm Rate
Fast
Innovative Technology
Lowest False Alarm Rate
Security Solution By