People
The dedicated individuals of our SG11 team have worked in the security and technology domain for many years as consultants, developers and entrepreneurs. The management of SG11 consists of industry expert Gunther van Adrichem and two business builders; Wil Ruijsbroek and Michiel Poppink. Gunther van Adrichem used to manage the R&D security division of Schiphol Amsterdam Airport.
The team
Michiel started his career at Randstad Staffing Service. Michiel was fascinated how to differentiate his service from the competition which started his passion for innovation, sales and marketing. In 1999, he started a company and took a patented process to the market. In 2005, he worked for a governmental platform to stimulate innovation for Small Medium Enterprises (SME's) with a focus on building bridges between big organisations/ multinationals and innovative companies. He was the co-founder of the European First Responder Innovation Managers (EFRIM) platform, improving the innovation capacities of first responders in Europe.
At Stage Gate 11 Michiel loves to work on the commercial and marketing side of the company.
Wil is passionate about turning innovations into profitable businesses. As a business coach, Wil worked for many years as an independent consultant helping entrepreneurs to grow their business. He was also connected to the knowledge centre Business Innovation of Rotterdam University of Applied Sciences developing programs about entrepreneurship and innovation. Following his ambition to grow his own business, based on technological innovation, he co-founded Stage Gate 11 with his business associates Gunther and Michiel in 2015.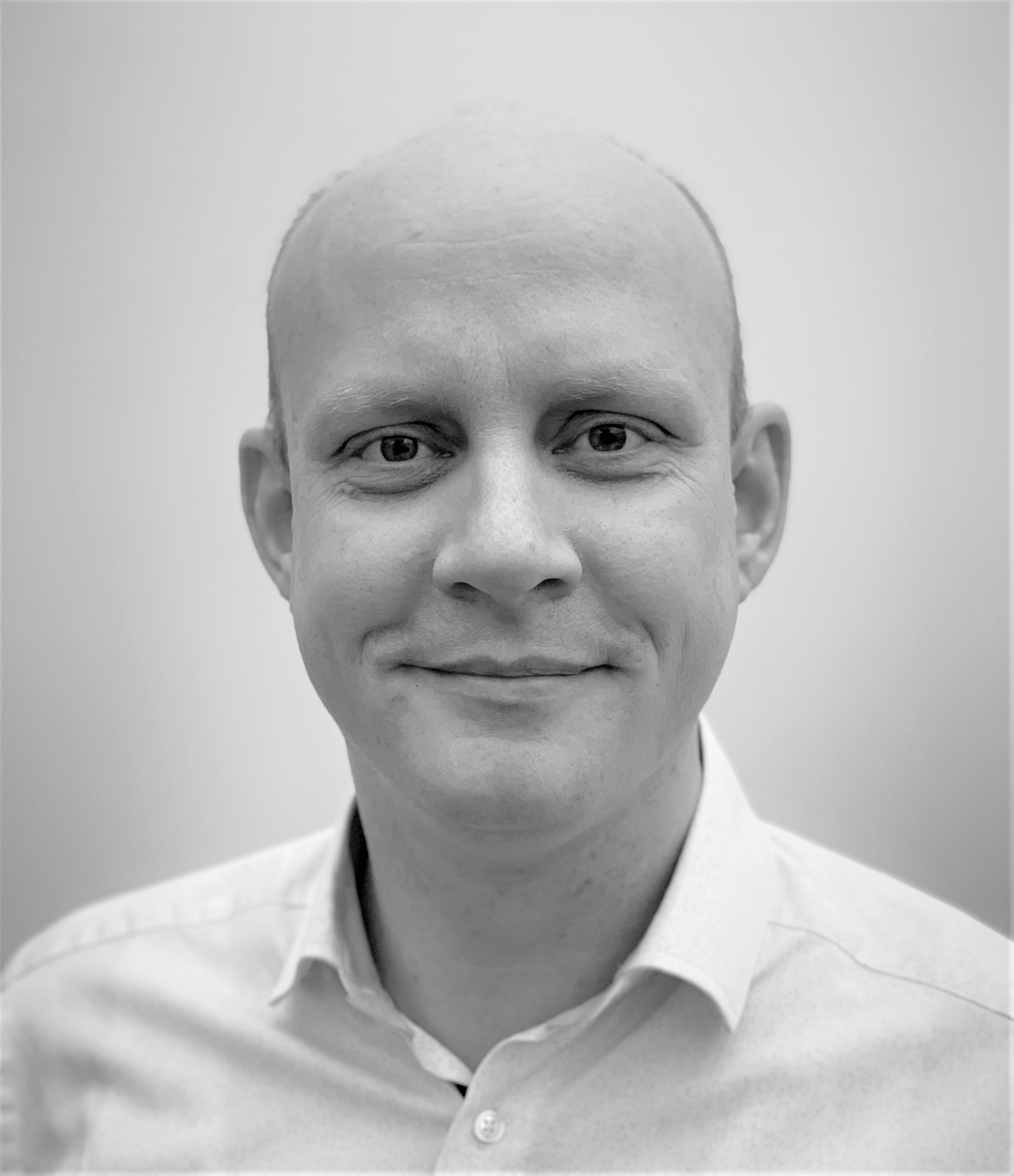 Director Technology & Product Development
Rob started his career in science with the University of Nijmegen, working on fundamental questions in spectroscopy. He completed a Ph.D. in Natural Sciences on the topic of infrared spectroscopy in 2004. Moving from there, he took a different career path, working with customers in a senior sales position with an internationally renowned distribution company for many years, consulting on high tech solutions. During this tenure, however, he has always remained in touch with his native field of expertise, spectroscopy.
Rob is driven by a motivation to apply his lengthy experience in using instrumentation and his native knowledge on spectroscopy to realize and perfect sensing solutions such as Delta R.
To call Gunther a geek is an understatement. As a young guy he loved to work at with all the machines at his dad's greenhouse, take them apart and put them together afterwards.
After graduating from the University of Applied Sciences he worked in the construction industry. He moved to Schiphol to start at the real estate department. After his first project for the security department, they insisted that he should stay. It opened the opportunity to combine his talents for constructing, project management and technology. His crown jewel project was the co-development and introduction of the Provision body scanner, which was deployed on a global scale.
Research Engineer & Project Coordinator
With a background in the field of biomedical research and experiences with various innovative analytical x-ray spectroscopy techniques, the step to the research and development of safety and security systems is not a traditional one. The science geek inside him has allowed his interests in anything scientifically challenging and the lust for more knowledge, to expand his horizon to beyond the laboratory alone. While his strength lies mostly on the research in the laboratory, it will give Jim a great deal of satisfaction when research is turned into a real-life application.
Tackling interesting scientific questions but also maintaining the quality of the processes to a high standard, has become his motivation to keep improving.
Svetlana is our Data Scientist! Besides, she is a Master's degree in Artificial Intelligence at the Vrije Universiteit Amsterdam, currently working on her thesis project which involves using Machine Learning methods for predicting water quality. In this project, she is working on the best models to deal with the high-resolution mass spectrometry data, with a particular interest in Deep Learning models, such as Artificial Neural Networks, CNNs, and Transformers.
At SG11 will involve working with the multi-dimensional data, in terms of finding proper supervised/unsupervised algorithms for searching small amounts of contaminants in hyperspectral imaging. Other tasks also include developing classification algorithms for the chemical identification of different nuggets in images.
To be fair, Jasper Rothert is no stranger to us. He initially joined Stage Gate 11 back in 2019 for his first internship while studying Forensic Sciences at Saxion University of Applied Sciences, after which he also completed his Bachelor's thesis with us. He subsequently pursued a Master's degree at the University of Twente while continuing to assist us during his studies with the development of the Delta R.
His internship at SG11 led to the discovery of his passion for the development of new technology in forensic context, just like the Delta R and therefore could never really part with Stage Gate 11. Fortunately this resulted in him joining the team as product engineer working hands on on the development of our products.
Dionne recently graduated from her Bachelor's Forensic Science at the University of Applied Sciences in Amsterdam, where she acquired skills and knowledge on the subject of forensic topics, as well as experience in conducting laboratory research. Because of her affinity with both scientific and forensic topics, the Delta R project immediately caught her attention.
Dionne joined the SG11 team as an intern, and now operates as our test engineer. She works on test methods as well as improving our systems.
Quirijn is a Master student Applied Mathematics at Delft University of Technology. There he follows the Discrete Mathematics and Optimization track which includes anything from graph theory to (M)(I)LP solving and, from combinatorics to machine learning. One of the many beauties of math is that it is everywhere and at any time, hence also at Stage Gate 11. With his obtained skills he strives to make a positive impact in the recycling chain.
At Stage Gate 11 hyperspectral imaging is used to classify the materials being scanned, which are mainly metals still found in a late stadium in the recycling chain. The scanner's performance can be improved by understanding and anticipating on incurred variance and this is the challenge of his internship.
He kicks his research off with a short literature review to get an overview of where and how to improve data quality methods and transformations. Based on this preliminary review he selects candidate methods to apply to the data. The resulting data will then be processed by a neural network, where the performance of the classification for these pre-processed sets of data will be analysed. A conclusion for the best methods will be drawn and implemented. The expected outcome will be an overview of performance on classification of the neural network for the different modified scanning data.
Cassidy is currently in her final year of studying International Business at the Rotterdam University of Applied Sciences. She decided to specialize in Organization & Change during her program, and did a Minor in Circular Economy and Business Innovation due to her interest in sustainable innovation.
For her graduation project at Stage Gate 11 she will conduct international market research to make a market entry strategy to the European market for SG11's  Epsilon M lab scanner. With this research she strives to obtain international customers for Stage Gate 11.
Industrial designer & Marketeer
Doris has flown into the team bit by bit. During her study Industrial Design Engineering in Delft she has translated our product ideas to tangible images and 3D models.
Now that she is graduated she is part-time member of the marketing and communications team. By means of design thinking and graphic design she makes sure SG11 is found and understood by the public and our solutions, projects and ideas are clearly depicted and shared. Accounting for smooth communication both in-house and externally.
Mike has a long history within the physics department developing software for different technological applications and purposes. For years he has been working on software for detection of materials, for medical purposes as well as through X-ray analysis for illicit substances. Currently he is working on the software of our Delta R Shoe Scanner and future functionalities of the instrument.
Apart from his brilliant mind, Mike enjoys to climb mountains and has a fine taste for tea which he can tell you all about!
Thierry, physicist with a PhD in Material Science and Engineering, assists the team with his knowledge of the technology and the physics behind it, exploring opportunities for our Delta R technology.
Are you looking for a new job opportunity? Setting the next step in your career, learning more about innovative technologies, exploring the dynamic and international world of Aviation Security & Logistics?
Our eyes are always open for new hires and talents. Are you convinced that you are a great addition to our team? Do not hesitate to contact us and send in your application. We are looking forward to meeting you and learn about your speciality.